For a closer look at The Little Sindy Museum's riding outfits and horses, click on an image below.
The pages are continually being updated as more information and photo's come in, so make sure you come back soon to see what has been added!
All pictures on this page are shown with the kind permission of Pedigree (and other mentioned on the photos).
After the great 1982 this year (1983) "only" had two news, the riding outfits Pony Rider 44011 and the stylish Dressage 44133. Scroll down for more information.
There were no more new horse related items shown i this year's brochure. But in 1983 all the packaging got a new design: the horisontell lined ones with the "attached" Sindy tag. The horse related items also got Equestrian as head line this year.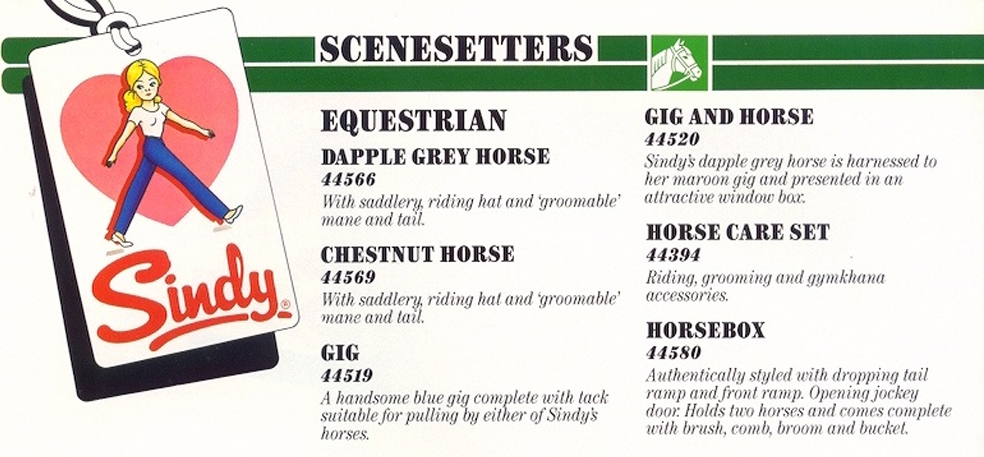 This is how last years new items looked in this years new package design. One thing is a little bit mysterious though… The ordinary brown horse is now called Chestnut Horse and as far as our investigations goes we can not find a box with the correct horse. The only Chestnut Horse we know of is the one with the poseable neck but that one came in 1984 And in that years brochure it was called Poseable Horse 44251.