(Scroll down to read the amazing Mam'selle Sindy Doll Magazine by Bonita Turner.)
TLSM are trying to sort today's "trends" in how we communicate and intersect in the Sindy community by showing some of the used ways to do so.
This is not just links to the different sites, it's also really interesting interviews I've done with the persons behind!
Don't miss out on getting to know them better! Klick on the pictures below!
Blog
Facebook
Instagram
Website
YouTube
There are a lot of different types of Social Media and if you know of any great account, regarding Sindy, that you'd like me to check out, please contact TLSM!
Persons with a lot of Sindy knowledge and/or collections:
–
THE MAM'SELLE SINDY DOLL MAGAZINE
TLSM loves Mam'selle Sindy Doll Magazine and have the human sized paper issues for the visitors to read, at the museum.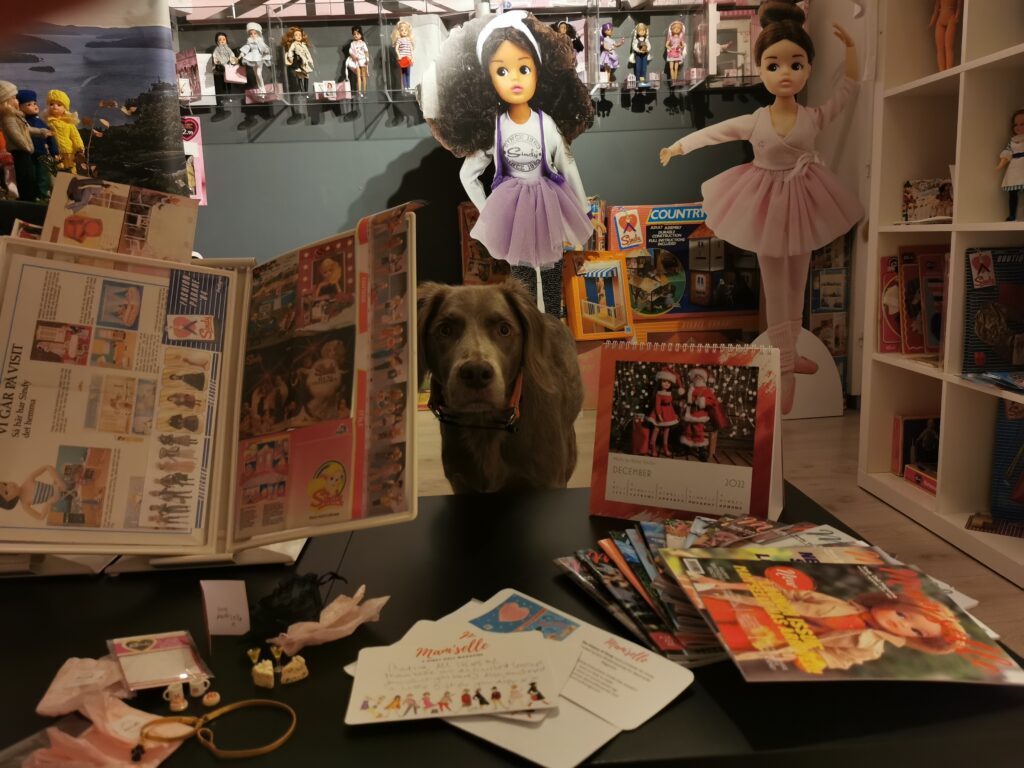 This is the description of the magazine by themselves:
London, GB. "Hello Dolls! Welcome to Mam'selle! A mini magazine for Sindy doll lovers, fans and collectors. We hope to showcase what makes Sindy – the doll you love to dress launched in 1963 – so special even today. With interviews, editorial and photography, here we will connect with our loyal Sindy doll community and ensure Sindy is loved forever more."
You can read each issue digitally if you click on a picture below.